So, now that you've smashed your A-Levels and got your place at university - what's next?
Well, a lot!
There are some pretty exciting times ahead. If you aren't sure what's coming up or how to prepare, we are here to help...
Don't overpack.
Believe it or not, you don't need to pack every item of clothing from your wardrobe! Figure out the essentials so you don't fill your Mum or Dad's car with way too much stuff.
Make it your second home.
Make it your home away from home. Pack things that remind you of home so if you ever feel homesick (FYI: completely normal) because they will help out. Your favourite photos or even your Xbox are good ideas of things to bring too.
Introduce yourself.
Yes, you're going through a big lifestyle change but so is everyone else. You're all in the same boat so try not to stay in your room feeling sorry for yourself. By talking to your flatmates or the people next door, you'll feel much better.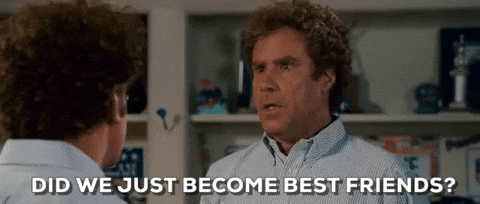 Take it easy.
This might be the first time you've had to look after yourself every day and make decisions about what you do with your day and what you eat, so don't go too crazy! Enjoy the freedom but stay fit and healthy too. Go easy on the takeaways and alcohol.
Stick to a budget.
Once your loan drops it's tempting to go on a shopping spree but put a budget together and get all the essentials (rent, food, transport, social life) out the way before you go buy those expensive trainers you want but your parents wouldn't let you buy!
We are your go-to website for all the student hacks and tips you need during student life. Enjoy being a Fresher!